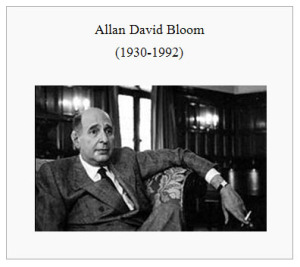 For Bloom, the moral vacuum created by liberalism inside the souls of Americans was filled by demagogic radicals in the '60s similar to the Nazi Brownshirts who in the '20s and '30s filled the breach created in German society by the Weimar Republic. Bloom further argued that liberal values of philosophy and reason understood as freedom of thought, had been hijacked by relativism, a pseudo-philosophy or ideology of thought, which Bloom identified as the primary aspect of modern liberal philosophy responsible for sabotaging the Socratic-Platonic worldview, logic and canonical teachings.
Click here to read the article at World Net Daily
Link to this page
Link to this page
Copy the code below to your web site.
Category: WND Commentary