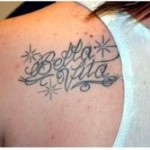 Professor Leonard McCoy is a faculty member at Savannah State University, a historical black college/university (HBCU) in Georgia. He is also an emergent scholar, a brilliant critical thinker and one of the most dispassionate, logical-minded men I've ever met. During my short tenure at SSU (2008-09) professor McCoy and I put on eight symposiums and participated in about four or five others.
Below are some critical-thinking techniques I used to rescue my dear friend's son, Rashaan Thompson, a talented college freshman who got into some trouble recently hanging with the wrong crowd – strategies to help him get back on the right academic and intellectual track, to get back into college, to fulfill his God-ordained destiny using the self-help tactics and logical strategies of that great black conservative intellectual Booker T. Washington (1856-1915).
Click here to read the article at World Net Daily
Link to this page
Link to this page
Copy the code below to your web site.
Category: WND Commentary