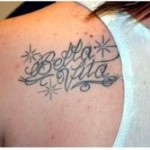 Professor Leonard McCoy is a faculty member at Savannah State University, a historical black college/university (HBCU) in Georgia. He is also an emergent scholar, a brilliant critical thinker and one of the most dispassionate, logical-minded men I've ever met. During my short tenure at SSU (2008-09) professor McCoy and I put on eight symposiums and participated in about four or five others.
Below are some critical-thinking techniques I used to rescue my dear friend's son, Rashaan Thompson, a talented college freshman who got into some trouble recently hanging with the wrong crowd – strategies to help him get back on the right academic and intellectual track, to get back into college, to fulfill his God-ordained destiny using the self-help tactics and logical strategies of that great black conservative intellectual Booker T. Washington (1856-1915).
Click here to read the article at World Net Daily
Copy the code below to your web site.
Category: WND Commentary
Ellis Washington is former editor of the Michigan Law Review and law clerk at The Rutherford Institute. He hosts a radio program Thursdays at 11 a.m. Eastern on 1620 AM in Atlanta. It can be heard online at the Radio Sandy Springs website. His weekly podcasts are available Mondays at The Conservative Beacon. Washington is a graduate of John Marshall Law School and a lecturer and freelance writer on constitutional law, legal history and critical race theory. He has written over a dozen law review articles and several books, including "The Inseparability of Law and Morality: The Constitution, Natural Law and the Rule of Law" (2002). Washington's latest book is "The Nuremberg Trials: Last Tragedy of the Holocaust."
Copy the code below to your web site.