Archive for May, 2012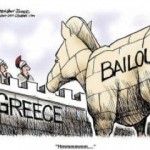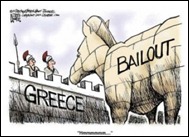 Did socialism kill Greece? It's an obvious question as the country that gave us Socrates, Plato, Aristotle, the Greek Septuagint and Western civilization teeters on the brink of economic catastrophe. Will Greece leave the European Union (EU) and forsake its globalist currency, the euro, and return to the drachma? Most experts think at this point there is a 50/50 chance Greece will. When Greece leaves the EU, will the inevitable economic collapse of the nation lead inexorably to the total collapse of the EU and all of Europe? As Americans, why should we care what happens in Europe?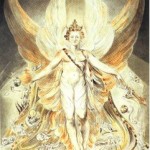 If I Were the Devil. If I were the Prince of Darkness I would want to engulf the whole earth in darkness [Paganism]. I'd have a third of its real estate and four-fifths of its population, but I would not be happy until I had seized the ripest apple on the tree. So I should set about, however necessary, to take over the United States [U.N. Globalism].


Socrates (470-399 B.C.) – a renowned Greek philosopher from Athens who taught Plato, and Plato taught Aristotle and Aristotle taught Alexander the Great. Socrates used a method of teaching by asking leading questions. The Greeks called this form dialectic – starting from a thesis or question, then discussing ideas and moving back and forth between points of view to determine how well ideas stand up to critical review with the ultimate principle of the Socratic dialectic being Veritas – Truth.